The bookstore is a ministry of Bible Baptist Church. We are located just inside the church main entrance, to the right as you come in the foyer.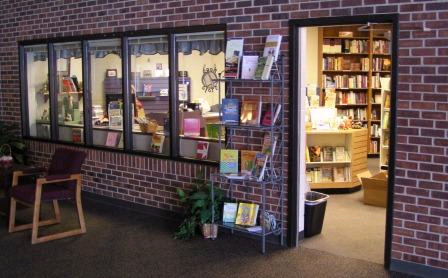 Who can use the bookstore?
The Bookstore is open to anyone. You do not have to be a member of our church. We have many customers that hear about us due to involvement in the counseling ministry of the church, AWANA programs, attending various conferences throughout the year, or through a friend in the community. We are here to serve anyone that would like to shop here.
What we stock
We have a wide selection of books and Bibles available along with some Christian-based cards and other items which can be used to encourage others. We also stock items that focus on material used in the church counseling ministry.
Our Mission
The Mission of the Bible Bookstore is to provide Biblically sound resources that will aid in building healthy disciples of Jesus Christ.
Policies for payment
We accept cash, personal checks, and credit/debit cards that bear the Visa, MasterCard, or Discover logo.
Any checks that are returned for insufficient funds will be assessed a $10 service charge. That is the fee that our bank charges us so we simply pass that on to you.
Our pricing policy
We sell most items at a discount of 20% off of suggested retail. There are some exceptions to this, but we generally want to put materials into your hands at an affordable price, in a convenient setting.